Afternoon tea was delicious and contributed greatly to the success of the occasion. We have heard from many people - including Princess Alexandria that they very much enjoyed the afternoon.
Experienced
Established since 1980, we have over 30 years experience in corporate and private catering.
Flexible
We are flexible and will go the extra mile to ensure that you have all of your requirements fulfilled.
Fully Certified
Crumbs Catering has been accredited with the top hygiene rating from the Food Standards Agency.
We can Satisfy All Your Catering Requirements
Whatever your requirements from afternoon teas to cold finger buffets and cold fork buffets, contact us and we can come up with a menu to suit you.
We are based in Wooburn Green, and also deliver to the surrounding areas of Slough, Maidenhead, Windsor and Wycombe. For our full address details please see our contacts page.
All of our menus can be tailored to suit your needs, and together we can come up with the perfect menu for any occasion!
Our Services
Below are some of the services we can offer you. Contact us for more information and to get a free quote.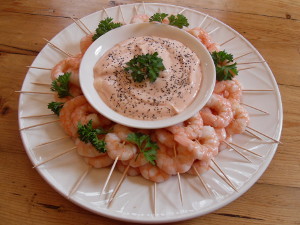 Functions
For events and parties we are experienced at providing catering for a wide range of events.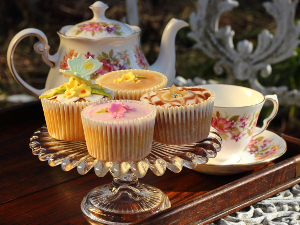 Afternoon Tea
We can provide afternoon tea and cakes on our stunning vintage crockery.
Click here for menus.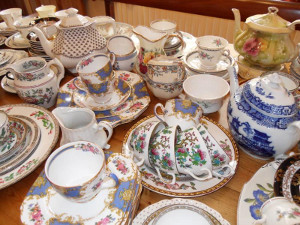 Vintage Crockery Hire
We have a beautiful range of vintage crockery. Click here for details.